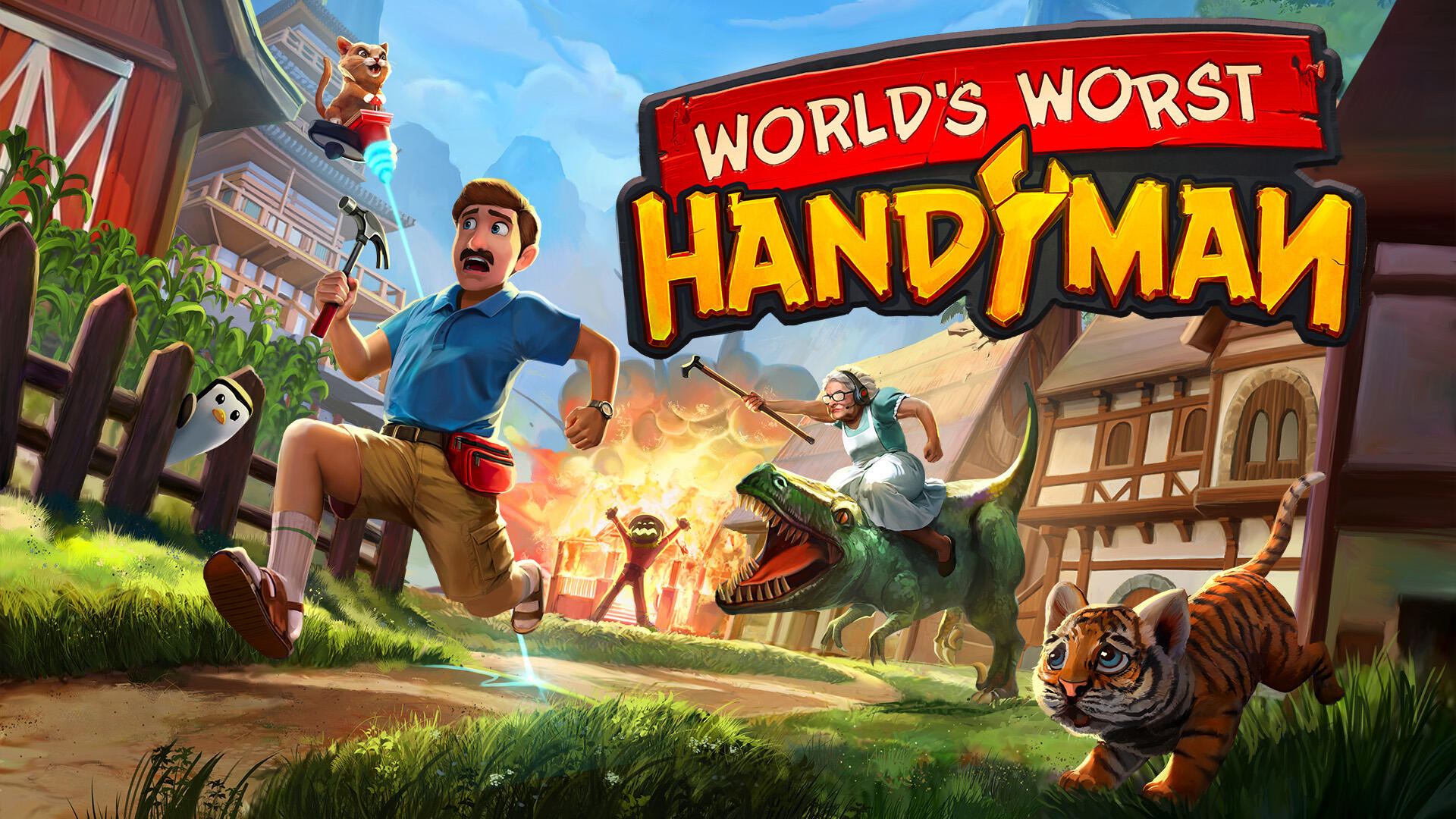 The local animal shelter is on the brink of bankruptcy, and the only person that can raise the money to save it is the worst handyman to walk the planet. Everything you attempt to fix only seems to cause more damage! Complete your repairs at all costs, dodge unhappy homeowners, get your paycheck, and save the shelter!
For fans of Untitled Goose Game, Donut County, and Hello Neighbor.
When Will World's Worst Handyman Be Released?
2023
---
Where Can I Find Announcements For World's Worst Handyman?
I'll email updates and announcements through the newsletter signup below. I also try to post weekly updates on Twitter. You can follow me on Twitter here.
---
I have some feedback or questions, how can I reach you?
I love getting feedback and comments! It helps keep me motivated and will help me make the best possible version of the game for all of you! You can message me on Twitter @KirtOlson or email me at [email protected] if social media isn't for you.
---
Who is Developing the game?
I'm working on the game solo. My full-time job and my growing family keep me pretty busy, but I've always dreamed of making my own game.
---
How Long Have You Been Making Games?
This is my first commercial game. I started learning how to code and make games in February of 2019
---
How Did You Learn How To Make Games And Find The Time For It?
I wrote a blog post that talks about how in 1.5 years I went from knowing nothing about making games to getting World's Worst Handyman approved by Steam.
You can read the post here.
Sign Up For The Newsletter
Get Exclusive Behind The Scenes News
Be The First To Know About The Playable Prologue
Almost Finished Signing Up...
You will be receiving an email to confirm your signup, please go check your inbox and click confirm.